The cherry is a sturdy fruit tree towering to a great height when mature. The tree is common in Asia, Europe and various countries in North and South America. In Israel there are two types of cherry trees – one is sweet and one is sourish.
The cherry tree is suitable for growing in a variety of soil types in areas that are over 900 meters in which it can enjoy the cold temperatures necessary for producing fruits. In order to assist the good development of a cherry tree, it must be watered in its youth. When reaching adulthood, the cherry tree develops a wide root system that enables it to achieve the water it needs. The tree yields fruit after about 4 years from planting if it has good growth conditions.
The cherries contain a large amount of vitamin C and bioflavonoids that increase the absorption of the vitamin and carry the antioxidants on to the smallest blood vessels in the body.
Consumption of cherries has the potential for reducing heart disease or other chronic diseases, such as arthritis. The chemical substances that give the cherry its red color can alleviate pain and act as painkillers and anti-inflammatory drugs. In alternative and Chinese medicine, it is recommended to consume cherries to reinforce the immune system and vision and for those who suffer from recurring respiratory infections.
The red cherry fruit is of a strong and dominant flavor, suitable for the decoration of cakes and for desserts.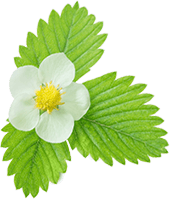 Nutritional values for 100 gr cherries:
| Value | Quantity (g) | Vitamins and Minerals | Amount (mg) |
| --- | --- | --- | --- |
| | | | |
| | | | |
| | | | |
| | | | |
| | | | |
| | | | |
| | | | |
| | | | |
| | | | |
| | | | |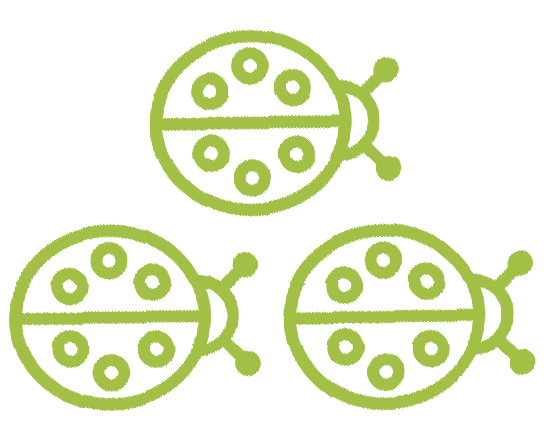 Cherry varieties we grow and market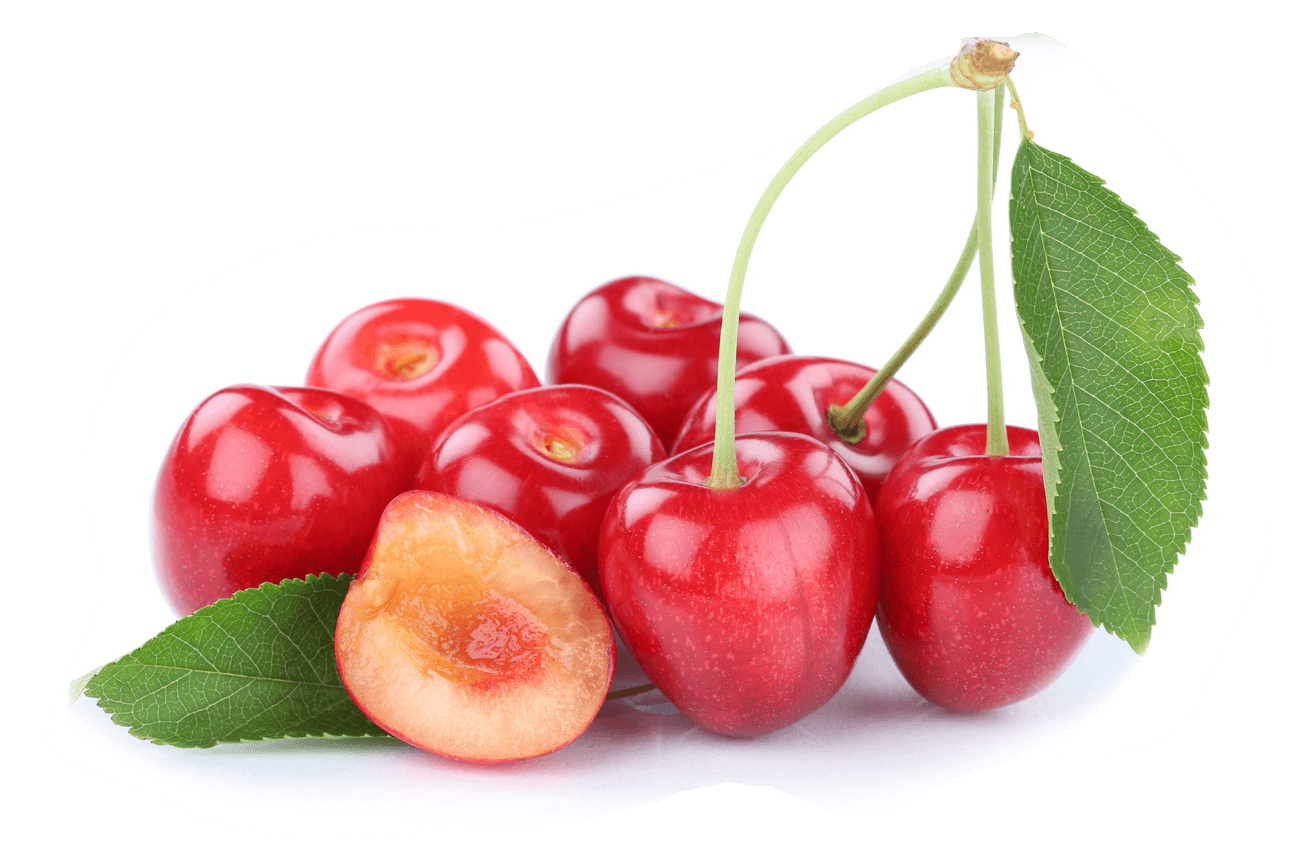 Burla
The first to ripen, with large fruit size and spherical shape. The skin is dark red and bright red flesh and the fruit is very sweet.
Chinook
A mahogany skinned, roundish-heart shaped cherry. Firm and sweet.
Rainier
A medium, heart‐shaped variety with creamy‐ pink skin and white flesh. They have a delicate honey flavor.
Sweetheart
A self-fruitful cherry that ripens late to extend the cherry season. The large bright red fruit has a unique taste and remains crunchy when picked.
Bing
A popular, commonly available sweet variety. They are large and heart‐shaped with dark red skin and firm ruby‐red flesh. The flavor is sweet and slightly rich and they are suitable both for eating fresh and cooked. They are at their best late in the season.
Stella
Ends the season with color range from orange to red and even purple.
The cherry grows in traditional soil growth. The cherry tree is fruitful for 20-25 years.
Irrigation and fertilization are measured precisely to the plant needs in the specific substrate in which it grows. We fertilize with customed compounds suitable to the plant needs and recycle irrigation water in advanced systems.
We use integrated pest control methods – biological and organic pesticides. We use, among other things, beneficial insects (such as carnivorous acari and parasitic wasps) that eliminate pests and completely utilize the need for chemical pesticides. After using biological solutions, if necessary, we use pesticides permitted in organic farming.
Quality Assurance and Packing
The sorting process of the blueberries is done carefully and meticulously. The blueberries are picked in full ripening straight to the final punnets.
The sorting process of the cherries is done carefully and meticulously. The cherries are picked in full ripening and sorted according to varieties, fruit size and other characteristics. The cherries are arranged in a punnet and there is a uniformity in the size of the fruit according to the various varieties of the cherries.
The sugar level of our cherries is 13% and up (up to 18%).
We market cherries in 250 gr and 500 gr punnets.
The fruit is clean from sand, soil, foreign bodies and naturally clean from pesticides and toxins (!) and there is no need to rinse it before serving and eating.
| | | | | | | | | | | | |
| --- | --- | --- | --- | --- | --- | --- | --- | --- | --- | --- | --- |
| | | | | | | | | | | | |
You can find our fruits seasonally at our counter as well as in selected health stores
and boutique supermarkets